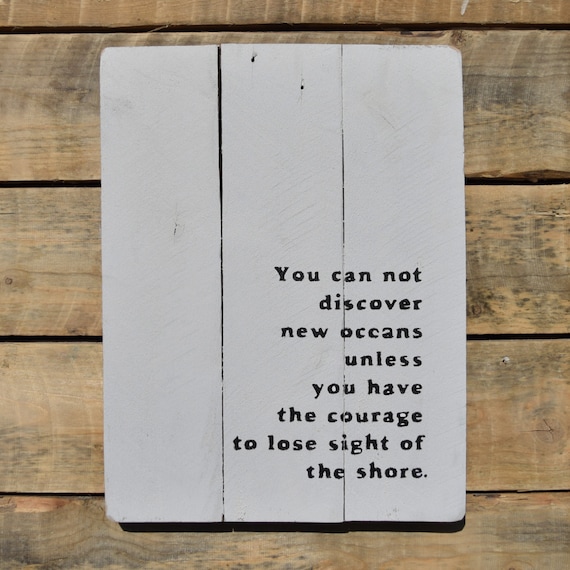 reclaimed wood wall art
"you cannot discover new oceans until you have the courage to lose sight of the shore"
size: 30cm x 22cm
our rustic, bespoke, hand crafted signs are individually hand painted with love. it's made from reclaimed wood, up-cycled pallet wood & driftwood that we have sourced from across the country and abroad. the beauty of reclaimed wood is that every piece is unique and full of character.
our signs are perfect for any room, country kitchen, cottage or cabin, baby nursery, conservatory, beach house or as a mantle piece. our signs make perfect gifts for all special occasions: weddings, anniversaries, engagements, birthdays, mother and baby, baby showers, Christmas, holiday gifts, house warming, name plaques & even a photography prop.
all of our signs can be personalised to match your colours.
all signs are ready to be wall mounted or hung.
please also visit our website for more bespoke ideas...
www.tillyrosedesigns.com